Welcome to Perfection Auto Repair in Gainesville, Florida!
At Perfection Auto Repair Inc., we are proud to offer you the highest quality Automotive Repair Services and most talented technical care team. Our Technicians have been providing the Gainesville, Florida, area with exceptional auto repair services for very affordable rates for more than 22 years. Whether your car requires regular service or major repairs, you can expect our highly skilled staff to deliver efficient, quality vehicle care.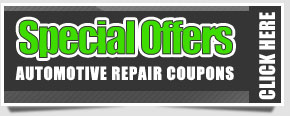 OUR SERVICE AREA:
We offer FREE Towing Service as long as repairs are done by Perfection Auto Repair. Plus, we also provide FREE Courtesy Shuttle with Pick-up/Drop-off when requested to these surrounding areas:
Alachua
Archer
Bronson
Gainesville
Hawthorne
High Springs
Keystone Heights
McIntosh
Micanopy
Newberry
Old Town
Trenton
University of Florida
Waldo
Williston
Total Auto Care Repair Services:
FREE Courtesy Shuttle Pick-up/Drop-off
FREE Towing with repair purchase
Major Auto Repairs
Minor Auto Repairs
Tire balancing & rotation available
Cleaning & Maintenance
Computer Diagnostic Analysis
Emissions Testing
Fleet Service
General Auto Repair
Oil & Lube
Pick-Up & Delivery
Same-Day Service
Tune-Ups
Welding
Muffler service
Front-end Alignment service
Brake service
Timing Belt replacement
Engine repair
Stearing & suspension repair
Automotive electrical repair
Radiator Flush & Fill
Transmission Flush & service
Maintenance Tune up
Radiator Flush & Fill
AC service
Certification & Inspections:
Used Car/Vehicle Pre-purchase inspections
Florida State Vehical safety inspection
Florida State Vehical license inspectionction
Auto Repair Savings & Discounts:
Student Discounts Available
Senior Citizen Discounts Available
We Service After-Market warranties
(Most repair warranties one year or 12,000 miles)
Perfection Auto Repair Inc.
4141 NW 6th Street
Gainesville, FL 32609
Phone: 352-373-3859
Hours: 8 AM - 5 PM | Mon - Fri
"Like" Us on Facebook
"Like" Perfection Auto Repair on Facebook to receive special deals and discounts only offered on Facebook.
Sè Habla Español!
Bienvenido al Perfección Auto Repair Inc., donde se responde a todas sus preguntas de reparación de automóviles. Durante 20 años, hemos estado proporcionando el Gainesville, Florida, zona con servicios de reparación de automóviles excepcionales para precios muy asequibles.
FREE LOCAL TOWING
Free local towing with purchase of repair service.
When you choose Perfection Auto Repair Inc for your automotive repairs, we offer complimentary towing of your vehicle within our large service area. Call us today to schedule a pick up.
COURTESY SHUTTLE
Need a ride? Schedule to be picked when your car is ready.
For your convenience, we offer free courtesy customer shuttle service to and from your home or business to our shop. Call to schedule your pick-up.